How to choose good quality floor tiles to lay out different patterns of the wall? You need to master the following tips.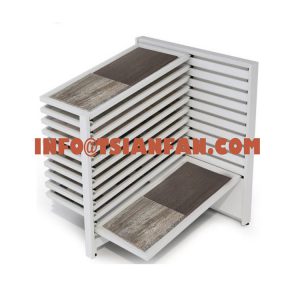 1.Drop a few drops water in ceramic tile backside,waiting for a few minutes,inspect the
degree that its drop is inspiratory diffuse,not bibulous or bibulous rate is low,the
quality is good.
2.Tap the tile to hear if the sound is crisp,the sound is crisper,the higher the density, and the better the hardness.
3.Scratch the tile with sharp objects.If there is scratch,it means that the surface isn't hard enough.After the surface glaze is polished,the brick surface can't be cleaned anymore.
4.If the color is clear,it means that the porcelain is high,if its not clear,the porcelain is low.
5. When purchasing,observe the surface by your eyes within one meter.If there are pinhole,it means that the glazed surface is not completely fused,and it is easy to accumulate dirt.
6.Observing the warpage:Check whether the side of the tile is straight.If the warpage is serious,it will affect the firmness of the tile in the future.
Tsianfan (Xiamen) Industry & Trade Co., Ltd.is a professional Floor Tile Display Rack manufacturer integrating design, production and sales.We have a team dedicated to providing you with the most cost-effective design and manufacturing solutions for floor tile display stand,vinyl display stand and laminate display rack.For more information,please visit our homepage:www.flooringdisplaystand.com
https://www.flooringdisplaystand.com/wp-content/uploads/2016/09/logo-300x60.jpg
0
0
admin
https://www.flooringdisplaystand.com/wp-content/uploads/2016/09/logo-300x60.jpg
admin
2019-07-09 09:22:24
2019-07-09 09:22:24
How to choose floor tiles with good quality?