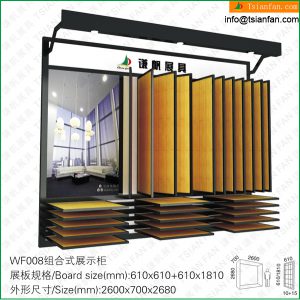 Many people choose wooden flooring to decorate, but because of the high price, some people will choose the laminate wood flooring. On the one hand,it is not so expensive, on the other hand laminate that looks like wood,the following is the five advantages of choosing laminate wood flooring.
Rich in colors and patterns
Laminate wood flooring is rich in color,stylish and variety,and can simulate a variety of natural or artificial
patterns.The decorative layer of laminate flooring is generally imitated by computers, which can simulate the wood pattern of various types of wood, and even imitate the stone and create a unique pattern that is not found in nature, which can fully meet your individual design needs.
Wear-resistant and good stability
  The surface of the laminate wood flooring is a wear-resistant layer. It is made of evenly distributed aluminum oxide. It can achieve high hardness and can be scraped with a sharp hard object such as a key, and just leave very shallow marks.The anti-pollution, anti-corrosion, anti-pressure and anti-impact properties of laminate wood flooring are better than other wood floorings.
It's cost-effective
  The laminate wood floorings are made of wear layer,decorative layer,substrate and balance layer.They are printed
manually, and the substrate is made of fast-growing wood material, the cost is lower than that of the solid wood floor, and can be produced at a large scale,the cost performance is relatively high.There are more opportunities for customers to choose and suitable for all levels of people to choose.
Good fire performance
  The fireproof performance has reached Grade B1 and has higher flame retardant properties, which is safer than other wood floorings.
Easily be cared
  Because the wear-resistant layer on the surface of the laminate flooring has good wear resistance,pressure resistance, impact resistance, fire retardant and chemical resistance,it only needs to be wrung with rag,mop or clean dust catcher in daily use. If the floor is greasy or smudged, wipe it with a cloth dampened with detergent.
  Tsianfan (XiaMen) industry and trade co.,ltd is a product development,design,production and sales set in one-scale display rack manufacturer.We have a team dedicated to providing you with the most cost effective solutions for design and manufacturing Wood Flooring Display Rack and Laminate Display Rack.More info, please visit our homepage:Welcome to Tsianfan.
https://www.flooringdisplaystand.com/wp-content/uploads/2016/09/logo-300x60.jpg
0
0
admin
https://www.flooringdisplaystand.com/wp-content/uploads/2016/09/logo-300x60.jpg
admin
2019-03-04 16:21:18
2019-03-04 16:42:48
Five reasons to choose laminate wood flooring